Thanks to these pilots, pupils were able to identify situations where bullying may happen.
Due to motivational boost gained with the robots the activity was a success among students. It was meaningful and as it is a hands on learning activity, it helps them to internalize the outcomes.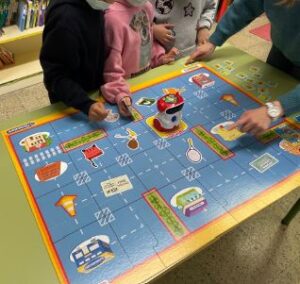 MEET ROBY
Before developing the pilot phase with panels, students had a chance to explore how the robot works. We afterwards created different panels, for different subjects
EMOTIONS PATH
When creating the cards for playing, students identify all situations they did not like as bullying, as well as daily moments where they felt sad. Nevertheless, students were highly motivated to play with robots and being able to match their emotions with specific situación proposed by themselves.