Teacher's name: V. Antonova, M. Georgieva – 66 Preschool and kindergarten " Elitsa" – Pancharevo
Title of the game : Emotive Don't be angry, Child
General aim of the game:
Differentiation of emotional states: anger, fear, grief, love, care, happiness through the possibilities of educational robotics.
Age range addressed: 5-6 years old.
Robot that can be used for this game: MIND Clementoni robots.
Description of the board:
The game board consists of 1 square with a side of 30 cm and 16 squares with a side of 15 cm. In the center of the playing field is the large square. The remaining squares are arranged as shown in picture 1.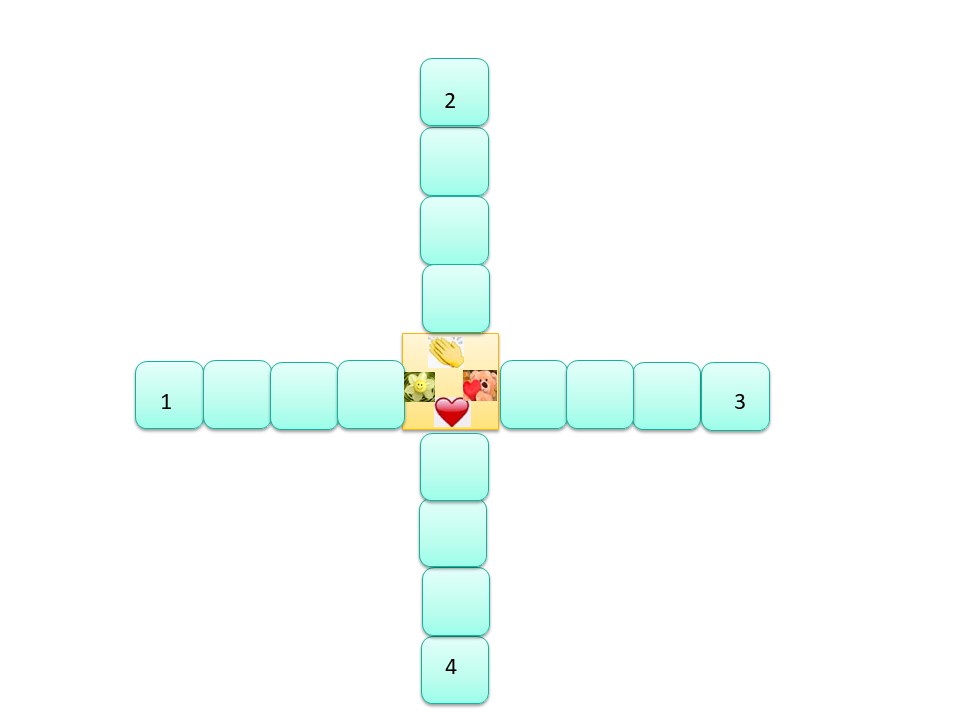 Other useful materials:
Drawings for the square in the center: flower, heart, bear, hand, which correspond to feelings – love, happiness, hug, care.
Each side of the cube has drawings of emoticons: three with positive emotions and three with negative ones.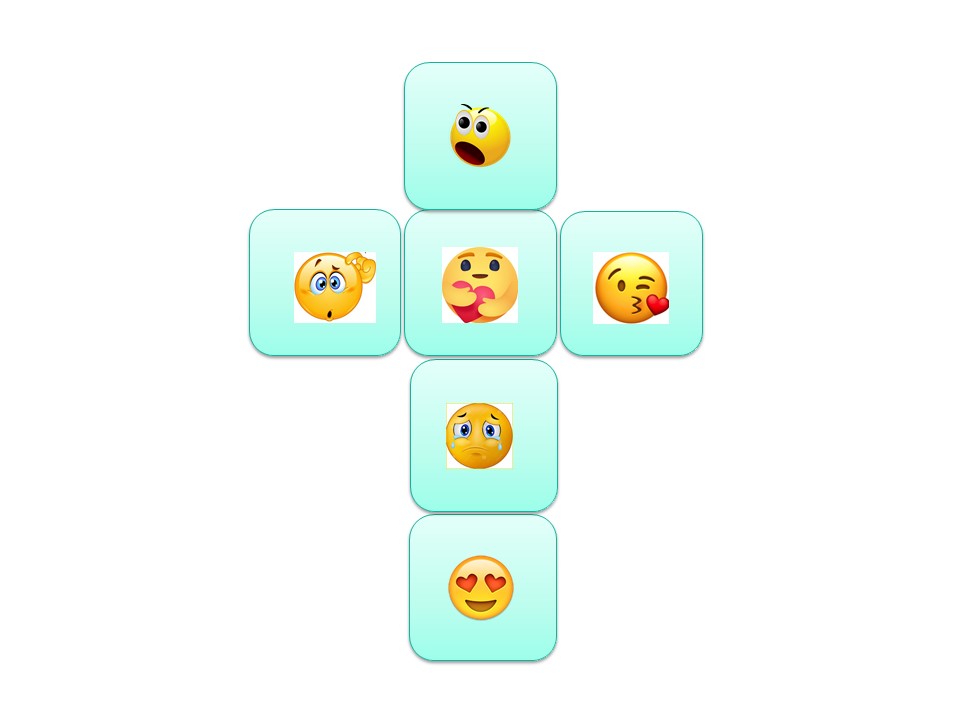 Phases of the game:
Preparation:
The play board is pre-drawn and the cube is pre-made.
4 children participate in the game. The first child to roll the die/cube is chosen  through a counting verse
Start of the game:
Children stand on one of the four sides of the playing field. The first child runs the robot and starts the game from square 1.
Core phase of the Game
Participant one(1) starts from square 1. The child rolls the dice. When a positive emoticon falls, the child moves the robot forward one space, and when it is negative, it moves the robot back one space.
The other children watch and wait their turn.
Participants 2, 3, and 4 start playing from squares 2, 3, and 4, respectively, according to the algorithm of the first participant.
The game continues until all participants reach the center of the board.
Conclusion:
Through play, children come to the conclusion: negative emotions pull us back and prevent us from moving forward. The positive ones help us move forward and feel good.
The game develops children's abilities and skills to perceive, evaluate and manage their own emotions.
Through robot activities, children understand that technology helps them learn and develop algorithmic thinking.
Participants share what emotions they felt during the game. They can rate the feeling they experienced.
Variants
The game can be developed in other more complex variants and with other themes.