Teacher's names: Velichka Drashkova, Desislava Aleksieva – "Stefan Peshev" elementary school,  Sevlievo city
Title of the game: RoBy and the Colours
General aim of the game:
During the game, children:
1. They memorize  words that mean colors.
2. They learn skills to connect a word image.
Age range addressed: 8-9 years old.
Robot that can be used for this game: MIND or Super Doc Clementoni robots.
Description of the board:
The playing board of the pilot game "The Path of Emotions" is used.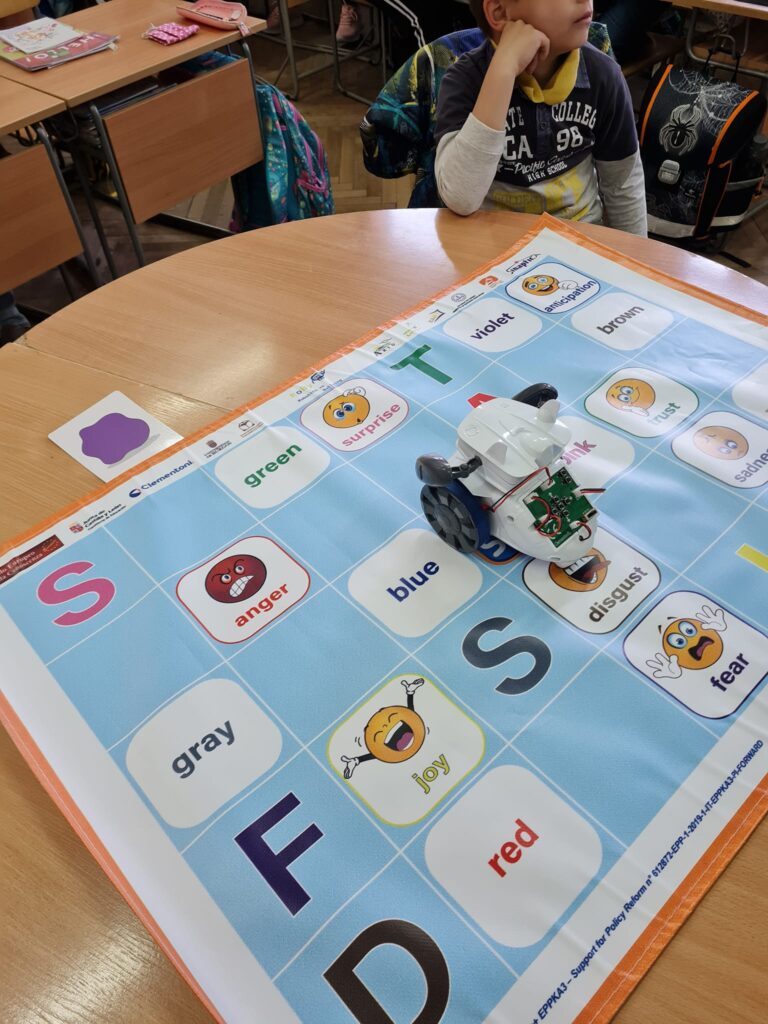 Other useful materials:
Cards with color on one side. The words on the playing field are colored in the same colors as the cards.
Phases of the game:
Preparation: Children are not unfamiliar with the names of colors.
Start of the game:
Children participate individually in the game.
The robot is placed on the START field.
The first participant is selected by voting. The other children determine their turn independently.
Core phase of the Game
The first participant takes a color card.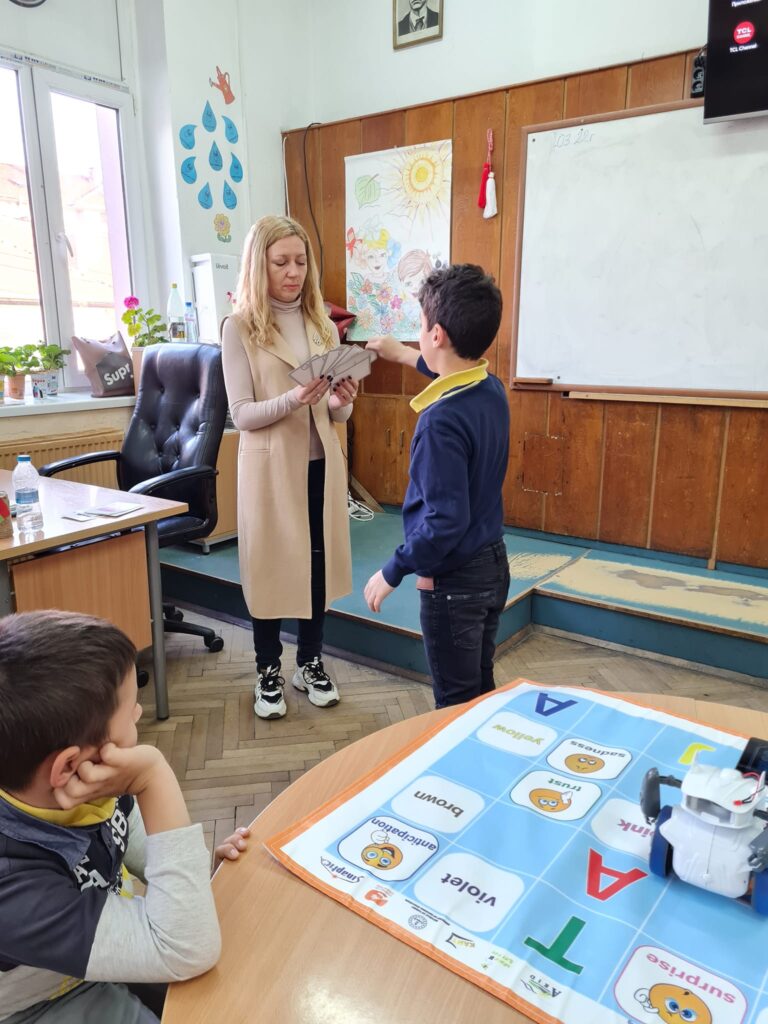 The child finds the corresponding word on the game board and associates a color with a word. It programs the robot from START to the word.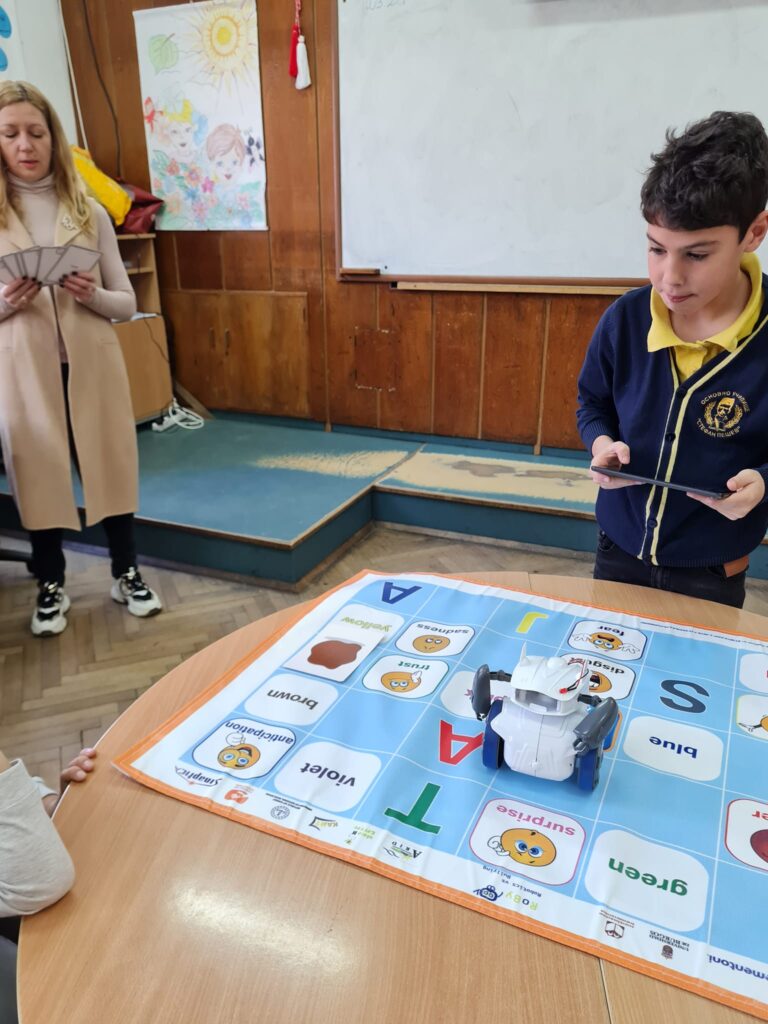 3.The second participant takes a color card. Finds where the word is on the playing field and starts the robot from where the first player left off.
4.The remaining participants work according to the given algorithm.
5.If a participant does not know the word for the color of the card, he misses a move.
Conclusion:
Young students easily and funly consolidate their knowledge of new words in foreign language learning through play.
They work with a robot and control it along a selected route.
Determine the location of an object and navigate in the main directions /forward, backward, left, right/.
Variants
The game can be used in foreign language classes when learning words about food, animals, parts of the human body, etc.