Teacher's name: Polina Kostova – 66 Preschool and kindergarten " Elitsa" – Pancharevo
Title of the game : In Space – Lunar Station
General aim of the game:
During the game, children build spatial orientation and network orientation skills; They make independent decisions in their choices to achieve the goal; they work in a team.
2. Development of children in the field of robotics and learn about space. The situation challenges children to focus on solving problems using technology and science as tools.
3. Arousing children's curiosity about space and children's exploratory spirit – "Being an inventor is easy!".
Age range addressed: 6 -7 years old
Robot that can be used for this game: MIND Clementoni robots / A living robot-child in a suit/
Description of the board:
A grid of squares in 6 rows and 6 columns is drawn on the floor, which is used to move the robot.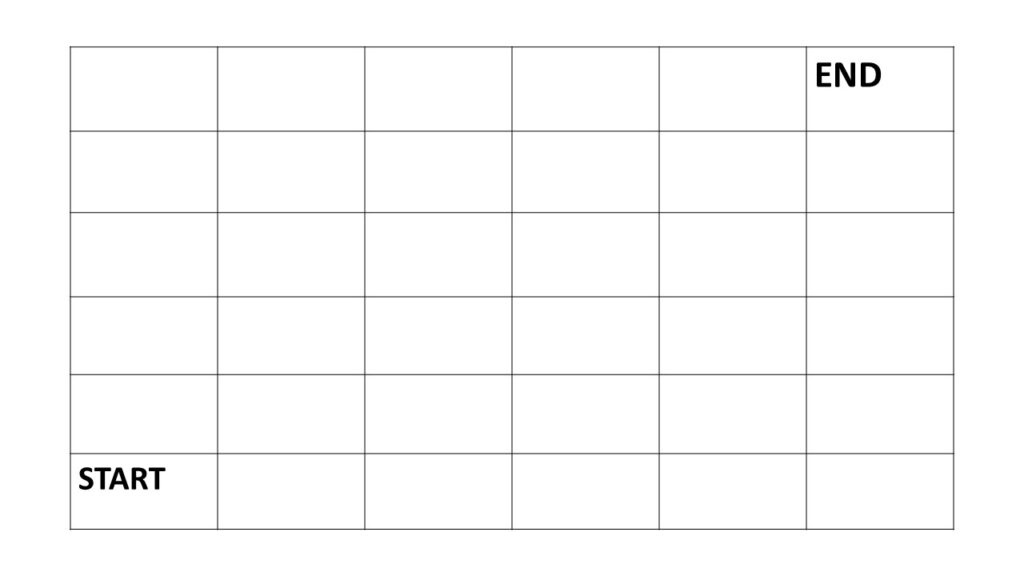 Other useful materials:
A set algorithm on a piece of paper.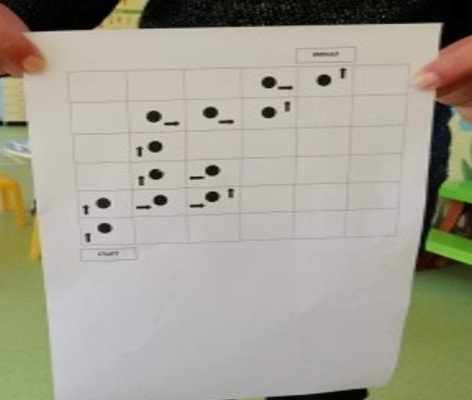 A living robot child in a suit. A child astronaut in a suit. Rocket-kid in a suit.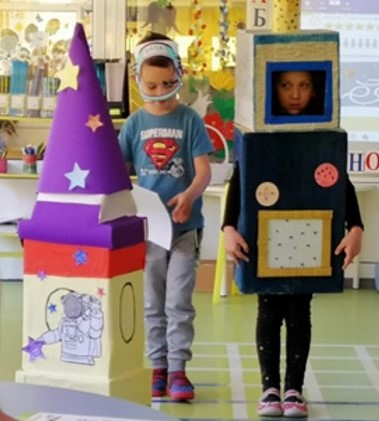 Phases of the game:
Preparation:
Arousing children's curiosity about space and children's exploratory spirit – "Being an inventor is easy!". Robot, astronaut and rocket costumes are pre-made from recycled materials.
Start of the game:
The astronaut receives a sheet with a set algorithm to move the robot from START to END, where the rocket is located. The astronaut and the robot stand on START and the game begins.
Core phase of the Game
The game introduces children to the mysterious Space.
The goal is for the astronaut and the robot to reach the rocket according to a mapped algorithm, following the correct steps. The astronaut touches the robot from the front on the chest, from the back on the back, on the left shoulder, and on the right shoulder. Through these touches, the robot moves correctly along the circuit.
They reach the moon with the rocket. There they build a Moon Base where they collect moon rocks and sand.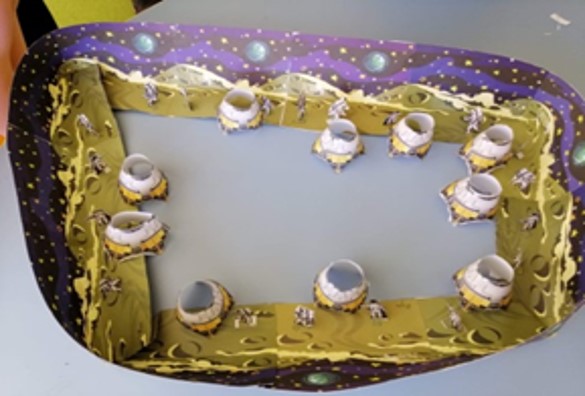 Conclusion:
The game is very emotional. Everyone involved in the situation wants to be a NASA astronaut and a robot to reach the rocket and reach the moon.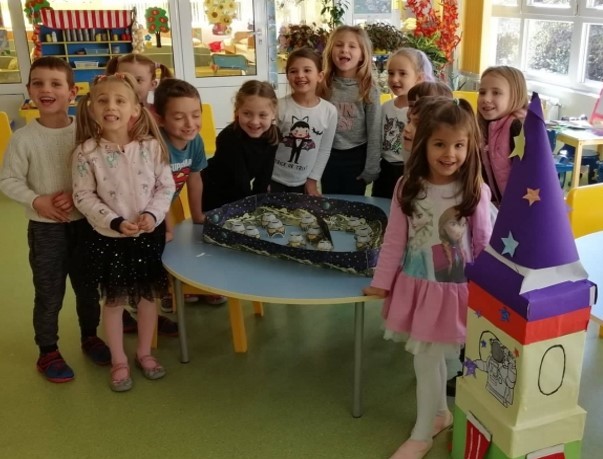 Under form of game the children can understand the language of the algorithms, and to know easy logical functions.The algorithm of moving of the robot is not easy , but with all children together they all prove that they ca solve the algorithm . It is not contest, it is collaboration.
In this game , the children gets more sensitive and start understanding the difference between human and machine/ robot / .
Variants
In this game the child – robot can be replaced by real robot.В играта детето-робот може да бъде заменено с истински робот.